iLive
Industry Solutions
IP video surveillance for Manufacturing
Security is a prerequisite in a manufacturing unit to ensure the safety of employees and maintain a productive environment. Modern-day manufacturing units are looking for video surveillance solutions that automate security without continuous monitoring. Apart from this, they expect it to aid the manufacturers in decision making. Again, monitoring the employees should lead to a productive environment and less time spent on unnecessary activities. iLive IP video surveillance solutions are designed to help the manufacturers maintain seamless security by addressing all the concerns. Again, the solutions are tailor-made as per the organization's needs in order to help them mitigate the challenges.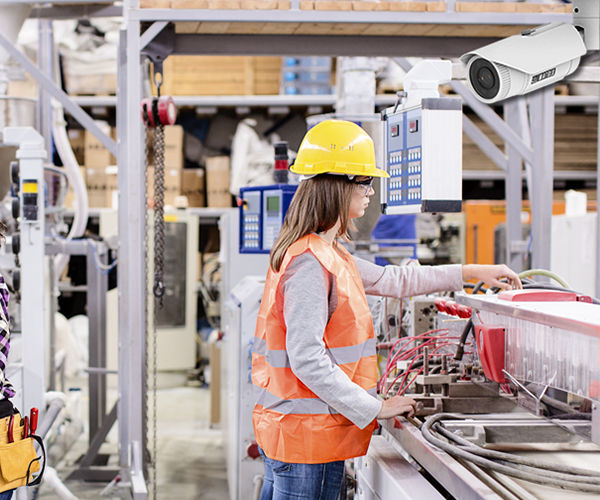 IP video surveillance for Manufacturing
Safety & Discipline
Multiple Locations
Avoid Theft
Optimize Resources
Safety & Discipline
Get instantly notified when a worker crosses a defined line of safety
Configure smart triggers with analytics like Tripwire, Intrusion Detection
Get immediately notified with features like Loitering Detection, No Motion Detection
Maintain strict compliance in workers with IP cameras
Multiple Locations
Avoid Theft
Optimize Resources
Solutions for the Industry
iLive Security Solutions
Why iLive
Monitoring Cameras
Our live video monitoring capabilities cover Delhi NCR. No matter where your business is, we can protect your assets.
Faster Response
Our solution improves police response time since the criminal activity is being seen in progress.
Total Service
We monitor your entire surveillance network and take immediate action when we see a property threat or detect a network problem.
Industry Experts
We have developed our solutions by working on thousands of projects and businesses over years. Our team is dedicated to providing first-class customer service.
Latest Industry Tech
Advanced video analytics & powerful hardware solutions combine to give our monitoring team the tools needed to achieve results. Our team stays on top of the latest technology for our clients' benefit.
Save upto 25-60% on Security & Guard Expenses
Monitored security cameras offer a better, more thorough and reliable level of protection than human guards at a fraction of the cost and with less liability.
Want to level up the Security in your organization? Choose iLive Security Solutions