iLive
Industry Solutions
IP video surveillance for Hospitality
At iLive we understand that the safety of guests and employees is of utmost importance for the hospitality sector. Compromising on the security of the property could cause serious damage to the reputation of your Hotel and adversely impact your business. iLive strives to provide a comprehensive Video Surveillance Solution that acts as a deterrent to miscreants and enhances customer experience. Our Security solutions also help in improving the employee performance and improves overall profitability of your property.
Industry Concerns VS Requirements
Industry
Industry Concerns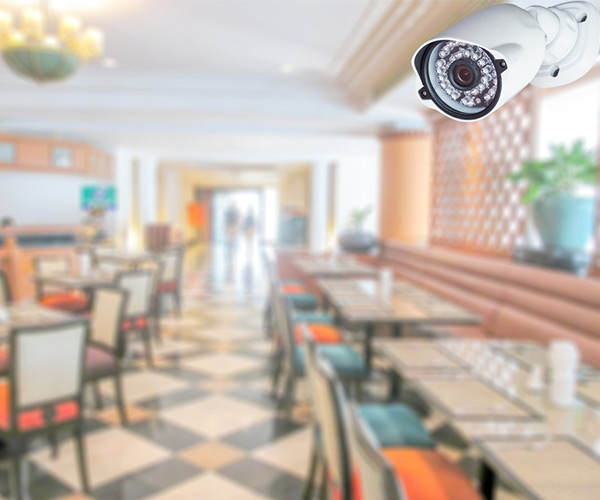 IP video surveillance for Hospitality
Guests Security
Securing Assets
Better Service
Storage and Playback
Guests Security
Perimeter Security Surveillance to Prevent Unauthorised Intrusion
Intelligent Video Analytics to Ensure Guest Safety Within the Premises
Real-time Notifications to Help Security Team Take Preventive Action
Integration with Sensors for Enhanced Safety, Security and Productivity
Securing Assets
Better Service
Storage and Playback
Solutions for the Industry
iLive Security Solutions
Why iLive
Monitoring Cameras
Our live video monitoring capabilities cover Delhi NCR. No matter where your business is, we can protect your assets.
Faster Response
Our solution improves police response time since the criminal activity is being seen in progress.
Total Service
We monitor your entire surveillance network and take immediate action when we see a property threat or detect a network problem.
Industry Experts
We have developed our solutions by working on thousands of projects and businesses over years. Our team is dedicated to providing first-class customer service.
Latest Industry Tech
Advanced video analytics & powerful hardware solutions combine to give our monitoring team the tools needed to achieve results. Our team stays on top of the latest technology for our clients' benefit.
Save upto 25-60% on Security & Guard Expenses
Monitored security cameras offer a better, more thorough and reliable level of protection than human guards at a fraction of the cost and with less liability.
Want to level up the Security in your organization? Choose iLive Security Solutions