iLive
Industry Solutions
IP video surveillance for Retail
Retail is one of the fastest-growing industries in the world economy. Accounting for the largest number of footfalls also gives rise to the security concerns associated with it. Growing incidents of crimes in retail stores have made video surveillance a necessity. iLive Video Surveillance is developed on grounds such as agility and performance, making it ideal for shop security. Powered with intelligent video analytics the surveillance system is designed to proactively handle situations such as theft, shoplifting, or any other kind of crime. Furthermore, designed to integrate with your POS system and fire alarms, intruder alarm, etc., to provide 360° security.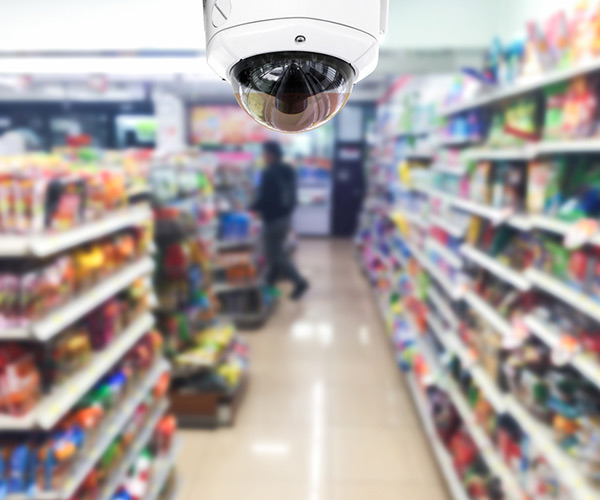 IP video surveillance for Retail
Remote Monitoring
Prevent Shoplifting
24x7 Monitoring
Optimize Resources
Remote Monitoring
Centralized monitoring of premises and peripherals
Instant notification on any suspicious activity
User-based rights and roles
Acts as a deterrent for the staff and the customers
Intelligent-Video Analytics for proactive security
Prevent Shoplifting
24x7 Monitoring
Optimize Resources
Solutions for the Industry
iLive Security Solutions
Why iLive
Monitoring Cameras
Our live video monitoring capabilities cover Delhi NCR. No matter where your business is, we can protect your assets.
Faster Response
Our solution improves police response time since the criminal activity is being seen in progress.
Total Service
We monitor your entire surveillance network and take immediate action when we see a property threat or detect a network problem.
Industry Experts
We have developed our solutions by working on thousands of projects and businesses over years. Our team is dedicated to providing first-class customer service.
Latest Industry Tech
Advanced video analytics & powerful hardware solutions combine to give our monitoring team the tools needed to achieve results. Our team stays on top of the latest technology for our clients' benefit.
Save upto 25-60% on Security & Guard Expenses
Monitored security cameras offer a better, more thorough and reliable level of protection than human guards at a fraction of the cost and with less liability.
Want to level up the Security in your organization? Choose iLive Security Solutions