iLive
Industry Solutions
IP video surveillance for Construction
Construction is one industry that has been scaling up since ancient times. Contemporary times have made the need for construction site video surveillance of prime importance. With an increasing number of worker accidents, theft of raw material, and managing multiple sites IP video surveillance makes sure that these concerns are solved. iLive IP Video Surveillance has been designed to ensure that monitoring the workplace becomes easier and smarter with remote surveillance options and intelligent video analytics.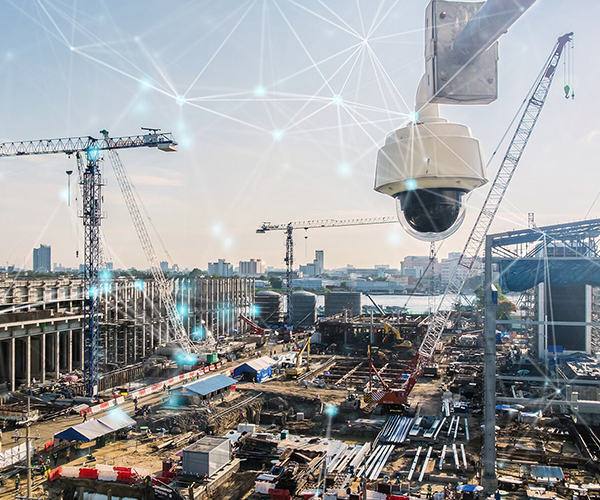 IP video surveillance for Construction
Avoid Accidents
Manage Multiple Sites
Control Quality
Optimizing Resources
Avoid Accidents
Tripwire Analytics
Real-time Notifications
Two-way Audio
Smart triggers on Motion detection
Surveillance helps in reducing false claims
Manage Multiple Sites
Control Quality
Optimizing Resources
Solutions for the Industry
iLive Security Solutions
Why iLive
Monitoring Cameras
Our live video monitoring capabilities cover Delhi NCR. No matter where your business is, we can protect your assets.
Faster Response
Our solution improves police response time since the criminal activity is being seen in progress.
Total Service
We monitor your entire surveillance network and take immediate action when we see a property threat or detect a network problem.
Industry Experts
We have developed our solutions by working on thousands of projects and businesses over years. Our team is dedicated to providing first-class customer service.
Latest Industry Tech
Advanced video analytics & powerful hardware solutions combine to give our monitoring team the tools needed to achieve results. Our team stays on top of the latest technology for our clients' benefit.
Save upto 25-60% on Security & Guard Expenses
Monitored security cameras offer a better, more thorough and reliable level of protection than human guards at a fraction of the cost and with less liability.
Want to level up the Security in your organization? Choose iLive Security Solutions